Platinum Drivers is dedicated to serving both businesses and drivers, matching experienced drivers with opportunities in transportation and delivery. Platinum Drivers organizes endorsements and certifications, making it easier for drivers to find local CDL jobs and for companies to fill immediate needs for drivers. With access to a list of qualified drivers and organized details about each candidate and each job, filling positions and getting jobs is easier and faster than ever.
Platinum Drivers works exclusively with truck drivers and driving jobs, so positions get filled faster without wait times or due diligence. Depending on the type of transportation or delivery the company is looking for, Platinum Drivers matches drivers who are experienced and qualified with the vehicles, materials, and distances each company needs from their hires. Platinum Drivers excels at finding local and regional commercial driving positions for clients and drivers in the greater Houston area.
Finding safe, reliable and prompt drivers from any location around the country is easy with Platinum Drivers. Their years of experience in the industry have made them a trusted resource for companies and drivers alike. Commercial truck drivers in Texas can quickly find jobs that are best suited to them, including flatbed jobs, dry van driver jobs and jobs as a delivery hauler. Companies can find both class A and class B drivers, or hire line haul truck drivers, OTR haulers, pickup and delivery truckers, yard drivers and more.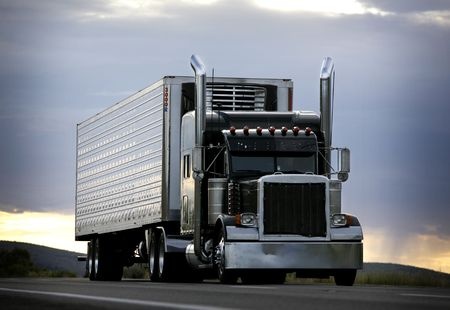 Platinum Drivers organizes and maintains licenses and certificates on each driver, offering a complete picture of each candidate to best match them with openings from companies in need of qualified candidates. Hiring organizations can be certain of a fast and safe transportation experience when hiring through Platinum Drivers. These records also help truckers quickly and easily find companies that are looking for candidates with their skills. Platinum Drivers is committed to finding the ideal service for clients and drivers alike, matching drivers' skills and clients' needs. Drivers of every class and level of experience can find positions that allow them to be home daily and work at distances that work for them.
There are many opportunities for CDL drivers in the Houston region. Platinum Drivers creates a market for open positions to make it easier to connect drivers and businesses. By working exclusively in the transportation, trucking and delivery industry, Platinum Drivers makes a direct route between talent and opportunity. With well-organized information on credentials and endorsements, Platinum Drivers takes the record-keeping and complications out of staffing and support. From Texas to Louisiana, Georgia to Oklahoma and beyond, Platinum Drivers helps make deliveries possible across the nation. Drivers with years of experience with the materials, routes, and vehicles that you are working with can help you get to any point. If you have an immediate opening, Platinum Drivers will help you find licensed commercial drivers with the endorsements and experience that you need. Even at short notice, you can easily find drivers for any position through Platinum Drivers' list of qualified workers.
For long-distance commercial drivers, Platinum Drivers takes the guesswork out of finding the perfect job. By organizing job opportunities and qualified candidates in one place, Platinum Drivers finds and fills positions faster for both businesses and workers. As a premier staffing agency specifically for truck drivers and shipping companies, Platinum Drivers pairs drivers and opportunities seamlessly so drivers can work a full day and businesses can get safe, fast and effective shipping help at a moment's notice. Platinum Drivers works with businesses and drivers nationwide and connects candidates and the clients with positions that fit both of their needs. Platinum Drivers organizes and validates the endorsements and licenses needed to drive each truck type, so clients can ensure that their drivers are qualified and drivers can more easily land the job that they want faster. Platinum Drivers keeps records on all of their class A and class B tractor trailer drivers, allowing them to connect the right driver to the right job based on their experience and certifications. It's never been easier to find experienced and qualified candidates for any trucking position in Houston.
Texas is a hub of transportation of all types, with shipping companies hauling materials for nearly every industry through some portion of the state. This presents ample opportunities for drivers, though finding the right opportunities can be a challenge. Platinum Drivers brings open commercial driving positions all to one place and fills positions that are available immediately. Once one job is completed, a new job is arranged for drivers. This gives companies the power to choose the best drivers from a pool of qualified applicants without wasting time sorting through new or unlicensed drivers and gives drivers access to an expanding market of quality driving opportunities without the lengthy application process or the frustration of sorting through jobs they don't have endorsements for.
Drivers can fill out an online application to see a list of opportunities in the Houston area. Companies are looking right now for qualified drivers to fill immediate openings. If you are looking for commercial truck drivers for your organization's transportation needs in the Houston region, contact Platinum Drivers today for staffing assistance.
211 Highland Cross Dr, Suite 111
Houston, TX 77073
Main Line 281.445.2227
E-mail: info@platinumdrivers.com
Save