Platinum Drivers works with companies and commercial drivers across the nation, making transportation faster and easier for everyone involved. We are the premier resource for CDL jobs and driver jobs in Oklahoma, Texas, Georgia, Louisiana and Florida, including Tampa. We help class A and class B drivers seeking CDL Driver jobs in Tampa find work that fits with your schedule and lifestyle. You can be home daily and find consistent, reliable job opportunities with companies that are seeking your qualifications and experience. Expanding businesses that need experienced commercial drivers on short notice or that need consistent drivers to regularly transport freight use our service to fill openings. This gives class A and class B drivers a wide array of commercial driving positions to choose from and allows businesses to find the drivers that they need. We work with businesses of all kinds and include many different positions, including flatbed jobs, dry van jobs, delivery driver jobs, tractor trailer jobs, yard driver jobs and more. We include local and long-distance positions, allowing you to choose the type of work that is best for you. Some of our jobs require certifications to handle specialized equipment, including wide, heavy or over-sized loads, while others require standard class A or class B licenses. If you do not have the right accreditation, we can connect you with training resources to help you get certifications so you can take on more jobs.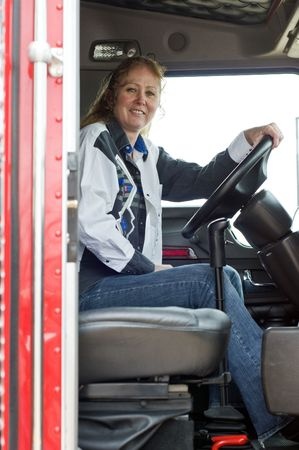 For businesses, get cargo from one place to the next is a crucial part of the supply chain process. Depending on the transportation services you choose, you can either suffer high costs and unreliable shipments, or you can make your transportation work for you and become a streamlined, essential part of your supply chain. If your trucking and other shipping operations are resulting in losses of merchandise, late deliveries, and high fuel expenses, you need drivers you can rely on. We screen all of our drivers to make sure they hold the proper licenses, they are experienced and have clean records. Because our drivers select the work that fits best with their needs and schedule, you will have enthusiastic CDL drivers that want to work with you. Our drivers will help to ensure your deliveries make it to your destination on time and intact. We screen our drivers thoroughly, maintain organized records of all certifications and make it easy to find the drivers that you need. With our system in place and individualized support from our staff, we have forged long-lasting relationships with transportation and distributions companies across the nation. Our drivers also trust us for consistent and reliable work opportunities that suit their needs. By helping to match the ideal commercial drivers with the best CDL driver jobs, we make the process faster and easier.
For drivers seeking consistent and high-quality opportunities with companies that are looking for specific skills and abilities, we provide the ideal forum. You don't have to make a wide search for specific jobs; we bring local Tampa CDL driving jobs to you and you can easily find jobs using specific equipment or with specific schedules. By keeping your employment documents, certifications and background check in one place, you don't have to waste time applying and reapplying for open positions. We handle the paperwork for you, so you can select the jobs and companies you are interested in. Businesses utilize our services to fill many immediate openings, so there is no waiting around for a callback. These positions include opportunities for line haul truck drivers, OTR truck drivers, P & D drivers, yard drivers and others. With regular CDL driving opportunities posted, you don't have to worry about where to find your next driving position. Companies are currently seeking drivers with your skills and abilities, including both new and experienced class A and class B drivers. We place you with businesses that appreciate your skills and understand the value of a professional driver.
We strive to meet the needs of both businesses and drivers, connecting the right candidates to the right positions. When businesses require additional transportation services, they need to expand distribution to cover more sales during busy periods, or they need to fill immediate openings in their staff, they contact us. We connect each business with drivers that meet their needs and are ready to work right away. There is no waiting, no additional paperwork, questions or confusion, simply experienced local and long-distance drivers and CDL driving positions in high demand.
Learn more about our CDL driving positions in Tampa by filling out our online application. Contact us to learn more and to register your certifications and job experience. If you are looking for qualified drivers to fill immediate transportation and distribution positions, visit our client's section or call our Tampa office.
11007 N 56th St
Suite 202
Temple Terrance, FL 33617
Phone: 813-540-7600
E-mail: info@platinumdrivers.com
Save