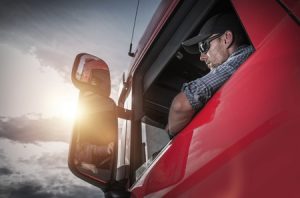 What are some of America's top jobs? Cashiers, retail salespeople, waiters/waitresses, nurses and… truckers make the list.
Trucking is a tough but important job. It truly drives the American economy. Many people have said you should take a look at the trucking industry to see how the country's economic health is doing– and if trucks are moving more freight, that means Americans are more productive/earning more money.
Trucking has a shortage of qualified drivers yet it remains one of the fastest-growing occupations in the country. Did you know there are more than 1.7 million heavy-duty and tractor-trailer truck driving jobs available today? More than 7 million people in this country have jobs tied to the trucking industry. And get this: "truck driver" was/is the most dominant job in 29 U.S. states, including California and Texas!
America Runs on the Backs of Trucker Drivers
Basically, America needs truckers to survive and thrive. After all, commercial trucks are responsible for moving most of the goods and materials the economy needs in order to function. And driving a truck can't be "outsourced" to China or India. Is automation a threat? Not really, because robots have not learned how to properly and safely drive and park a rig and unload it– maybe in the future they will, but for now, human beings are needed to make the trucking industry work.
Trucking is a good way to make a living these days, with an average annual income of $54,000 – $70,000.
If you're a truck driver and looking for the most lucrative trucking jobs, here's a quick list of those: liquid hauling, oversized loads, ice road trucking, specialty car haulers, dump truck driving, team driving, recruiter and instructor. The nice thing about the trucking industry is that it has many facets– a good variety of jobs and roles are available.
Platinum Drivers is a company providing quality service to both the driver and the customer. At Platinum Drivers, we're dedicated to driver placement. In other words, we connect companies who need drivers with truckers who want to drive and make money. For more information, call 844-800-1421 or see our contact page.