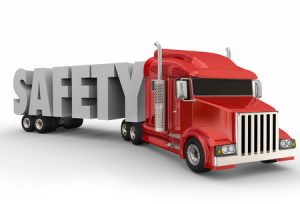 Every year, there are more than 400,000 large trucks involved in accidents all across the country. These accidents kill almost 5,000 people, including about 600 truck drivers. With these startling stats in mind, those within the trucking industry are always trying to find new ways to keep truck drivers safe.
Most recently, The Alliance for Driver Safety & Security petitioned the U.S. House of Representatives Committee on Transportation and Infrastructure Sub-Committee on Highways and Transit and asked them to take steps to improve truck driver safety. Here is what The Alliance for Driver Safety & Security suggested Congress should do.
Continue to force those in the trucking industry to use electronic logging devices
Congress has already passed laws requiring those companies that use interstate commercial trucks to put electronic logging devices in them. But there are some segments of the trucking industry that are now trying to get Congress to roll back these restrictions. The Alliance for Driver Safety & Security is asking Congress not to give in and compromise the safety of truckers and the public.
Find better ways to identify drug abusers in the trucking industry
Way back in 1991, Congress passed the Omnibus Transportation Employee Testing Act. It prohibited truck drivers and other "safety-sensitive" transportation workers from using drugs. But The Alliance for Driver Safety & Security believes that drug use is still rampant within the trucking industry. It has asked Congress to make the U.S. Department of Transportation and trucking companies use more than just a urinalysis when drug-testing drivers. They want to see hair tests used as well to identity more drug abusers.
Prevent those under the age of 21 from working as truck drivers
There is a big demand for truck drivers in the U.S. right now. As a result, there has been some talk about allowing those under the age of 21 to drive trucks, even though federal regulations currently require a person to be 21 before driving a commercial vehicle. The Alliance for Driver Safety & Security wants Congress to keep the legal truck driving age at 21 and stop those fresh out of high school from hitting the open road.
At Platinum Drivers, we believe strongly in truck driver safety. We only work with safest drivers and help them obtain employment by connecting them with trucking companies that make trucker safety a priority. Call us at 844-800-1421 today to see how we can help your trucking career.