There are going to be some big changes taking place in the trucking industry in future months, and many truckers are keeping a close eye on how those changes are going to affect them and the work that they do. The biggest change is going to be the implementation of electronic logging devices in all trucks built after 2000. The ELD mandate is being put into place to protect drivers from logging too many hours out on the road and to help them keep better track of how long they're spending behind the wheel. It's expected to be a big change for many truckers.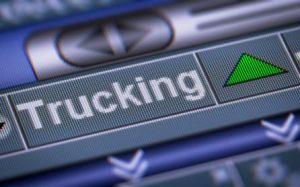 But that's not the only change truckers are going to have to deal with. Truck companies are now going to have to do a better job of managing their fleets as a result of the ELD mandate that's being put into place. They will have to become more efficient and rely on more drivers to carry their loads around the country. They will also have to monitor how the latest round of regulations impacts their bottom line. Chances are, many companies will see a slight downtick in the amount of money they're bringing in due to the ELD mandate and other regulations. It will be important for them to find ways to avoid economic issues once the regulations are put into place.
These trends are at the top of the list for most truckers, according to a study done by the American Transportation Research Institute. But there are other trends on the list as well that truckers are paying attention to right now. Some, like truck parking or the lack thereof, are problems that truckers have had to deal with for years, while others, like driver distraction, is something that's starting to become more problematic. Finding solutions for these trending problems will be key for the entire trucking community.
Platinum Drivers is a company that's dedicated to following the latest trucking trends and working directly with truckers to address their concerns about them. We are a CDL driver staffing and placement service that provides truckers for companies located in Florida, Georgia, Louisiana, and other nearby states. For more information on how we might be able to help you, contact us at 832-562-3300 today.