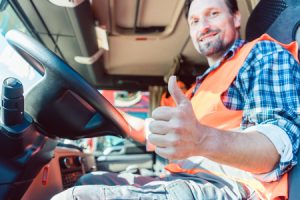 Does the idea of working at a job where your boss breathes down your neck all day long send shivers down your spine? If so, stop applying for desk jobs immediately and consider becoming a truck driver instead. Truckers enjoy a sense of freedom and independence they wouldn't find with most other jobs. There are tons of other perks of working as a truck driver, too. Check out some of the many benefits of doing it below.
Being a truck driver allows you to travel and get paid for doing it.
Truck drivers get to see a lot of things that other people aren't able to see throughout the course of their lives. They can travel the country from coast to coast if they want to and experience what almost every state in the U.S. has to offer. At the same time, they can make a lucrative salary while doing it. There is nothing quite like collecting a check while knocking things off your bucket list.
It offers you plenty of job security.
There is a huge trucker shortage in the U.S. right now that's forcing many companies to scramble to hire enough truck drivers. More than 60,000 truckers are needed at the moment, and that number is expected to soar even higher over the next decade. That means you won't ever have trouble finding work as a trucker.
It provides you with new challenges every single day.
For truck drivers, no two days are ever the same. One day, they're cruising across the Midwest without a care in the world, and the next, they're trying to figure out how to get their truck back out on the road after breaking down on the East Coast. You'll learn to embrace the challenges and find ways to overcome them. It'll make everyday a new adventure for you.
Want to find out more about becoming a truck driver? Platinum Drivers can set you up with the driver resources you need to break into the business. Call us at 844-800-1421 today to see how we can help you make your mark as a trucker.