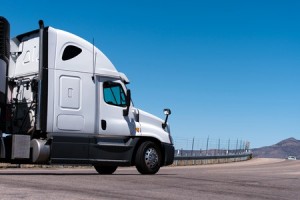 The average person doesn't know how to drive a bus or a big truck with double or triple trailers. They also don't know how to handle trucks with tanks or hazardous materials. They go about their lives with their state driver's license, going to school, the mall, and other places around town in their Chevys, Fords, and Hondas. That's fine for them, but if you want to be a "Platinum Driver" you're going to need to obtain a Commercial Driver's License, aka a "CDL."
Commercial motor vehicles require special driving skills and knowledge, and may require special endorsements because the powers-that-be (such as state governments/trucking companies/etc.) require them. Imagine if you asked some guy off the street to drive an 18-wheeler but he had never driven one in his life– that could/would be a disaster.
In order to get a CDL, first get a copy of your state's CDL manual. Next, decide which specific type of vehicle and what kind of driving you want to get the license for– there are three classes of CDLs, all of which require you pass a skills test and, in some cases, a written test. Meanwhile, you'll need a Commercial Learner's Permit (CLP) which authorizes you to practice on public roads with a qualified CDL holder sitting next to you. The CLP (and CDL) may require a person to pass medical exams. Eventually, after practice with the CLP, you'll have to pass a three part skills test showing your proficiency in inspecting a vehicle, knowing how to use its basic controls, and, most importantly, the road test.
Basically, experienced truckers–and the powers-that-be–need to know you know what you're doing before they let you drive a truck/their truck on your own! A CDL means you've got the basics down, and that you're a legit driver.