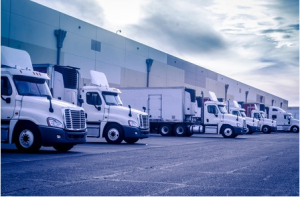 There continues to be projected growth in the freight trucking industry, with an increase of 28.6% in freight tonnage and 74.5% in freight revenues expected in the next ten years, according to a report called U.S. Freight Transportation Forecast to 2026 released, in part, by the American Trucking Associations.
Why the increase? Well, for starters, the population continues to grow, so more and more people will need and use goods which require trucking, rail and pipeline shipments to get to them. The energy sector and foreign trade will also contribute to this growth.
It's estimated that trucking will still be the dominant mode of freight transportation come 2026, and the number of Class 8 trucks will be around the 4 million mark by that time.
Even now, the trucking industry is the lifeblood of the U.S. economy. If truckers stopped doing their jobs, how would Wal-Marts get re-stocked? About 70% of all the freight tonnage in the U.S. goes on trucks. Moving 9.2 billion tons of freight each year means there are some 3 million heavy-duty Class 8 trucks on the road, with over 3 million truck drivers employed to get the goods to their final destinations. Trucking also consumes a lot of fuel– some 37 billion gallons of diesel fuel helps move all that freight annually.
The trucking industry is alive and well. If you're someone who wants a job/career, there's a need for more truckers. Since driverless trucks don't exist yet, and many old timers are close to retirement, now's a great time to train to become a truck driver and/or get involved in some aspect of the industry. The future is bright, the money is good, and Platinum Drivers is ready to find qualified Class A and B drivers to match them up with clients looking for CDL drivers who meet the Department of Transportation's rigorous requirements.