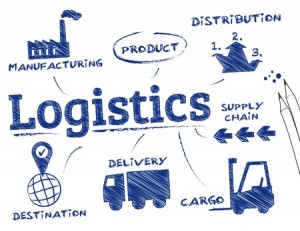 Similar to the trucking industry, the U.S. depends on logisticians to make sure that products get from one location to their destination. An important element of any business, it is the responsibility of a logistician to analyze and coordinate the supply chain. This includes managing the life cycle of a product – from how the product is acquired to how it's distributed and delivered.
When it comes to finding a job in logistics, the options are nearly endless with positions is almost every industry imaginable. And even if you don't have a bachelor's degree, some positions only require an associate's degree. What's more, according to the US Bureau of Labor Statistics, the median pay in 2014 was $73,780 per year – not too shabby if you ask us.
While the pay and job outlook are great advantages of working in logistics, there are several more reasons that a job in logistics is considered to be one of the most important and promising career fields in the world. Let's review a few of these reasons:
Logistic jobs are available for all different education levels. As we mentioned above, there are many jobs available in logistics. In fact, there are several areas that are considered logistics, but jobs you might not think of including trucking, warehouse workers and forklift operators.
Career advancement opportunities. Because logisticians play such an important role in an organization, many companies promote from within. This gives lower level employees the opportunity to work their way into higher-level positions.
Military service provides great experience for a career in logistics. Because logistic operations are crucial in the U.S. military, it is a great career option for those who have served in the armed forces.
Although this is not an all-inclusive list of why a career in logistics is a smart choice, we think this is a good enough start to get you thinking about a career in logistics. Have a question about working in logistics? Let us know in the comments below!