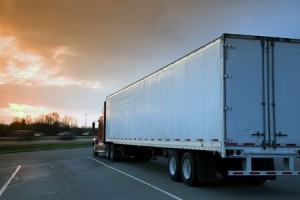 A new federal rule affecting commercial truck and bus drivers will change the way drivers' hours-of-service are recorded and verified. The U.S. Department of Transportation's Federal Motor Carrier Safety Administration (FMCSA) adopted a Final Rule requiring drivers to use electronic logging devices (ELD) to replace paper and pencil records of on-duty/off-duty time. Approximately three million commercial drivers will be impacted by the new regulation.
Within the next two years, drivers are required to adopt ELDs that automatically record driving time by monitoring engine hours, vehicle movement, miles driven, and location information. The Final Rule makes an allowance for motor carriers with previously installed compliant Automatic On-Board Recording Devices to continue to use the devices for an additional two years beyond the compliance date.
The Final Rule is expected to improve roadway safety by using technology to strengthen compliance with hours-of-service regulations intended to prevent commercial truck and bus driver fatigue. Federal safety regulations limit the number of hours commercial drivers can be on-duty and still drive, as well as the number of hours spent driving. The limitations require that drivers take an adequate off-duty rest period before getting behind the wheel.
The ELD Final Rule is estimated to annually save 26 lives and prevent 562 injuries from crashes involving large commercial motor vehicles. It will also increase the efficiency of roadside law enforcement personnel in reviewing driver records. According to U.S. Transportation Secretary Anthony Foxx, "This automated technology not only brings logging records into the modern age, it also allows roadside safety inspectors to unmask violations of federal law that put lives at risk."
An annual net industry benefit of more than $1 billion is expected to be achieved by reducing the amount of required paperwork resulting from new requirements for supporting documentation (shipping documents, fuel purchase receipts, etc.). In most cases, motor carriers will not be required to retain supporting documents verifying on-duty driving time.
At Platinum Drivers Inc., Department Of Transportation Safety and Compliance is a priority. As a professional commercial driver leasing service, we recruit only safe, experienced, DOT-qualified CDL drivers who are committed to providing exceptional service. Platinum Drivers handles all of the administration for temporary truck drivers so you can focus on what your business does best.
Licensed commercial truck drivers benefit from Platinum Drivers status as a premiere driver staffing agency. Our high-quality opportunities and help in building your skills will connect you with steady work that delivers regular paychecks.
Whether you're a company looking for a reliable, licensed commercial driver or a driver looking for quality work, contact us at info@platinumdrivers.com.