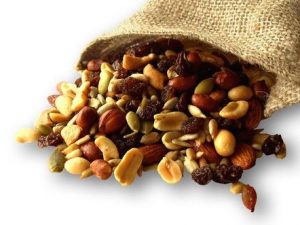 Driving long distances is something that many families do during the holiday season. For those who do it for a living, the drives can seem extra-long and before you know it, driving becomes a large part of their lifestyle.
With driving long distances over short periods of time, truck drivers must prepare to "live" on the road. Eating and sleeping are part of the long haul and as a trucker, you will want to stock up on foods that are filling and convenient to eat.
Grabbing bags of chips and candy bars are convenient choices. However, these are not the best things to eat habitually, and they actually can increase fatigue.
Here are some healthy snacks and foods to stock up on to eat when driving a long distance.
Trail mix – you can either buy at a grocery store or make your own mix. You want a mix that has plenty of nuts, which are great for added fiber and protein. If you need chocolate, choose a mix with dark chocolate.
Energy bars – you will want to be careful with purchasing certain brands. Particular brands will have plenty of protein, but will also have an incredible amount of sugar, which will give you an energy boost followed by a crash.
Dried fruits – these are great if you need healthy crunch and good sugars. Dehydrated fruits are not depleted of their natural sugars, but are rather dried out for a crunchy convenience.
Cheese dip and celery – who doesn't love cheese? Celery goes great with cheese and you can make this snack ahead of time or dip when you can.
Almond butter on whole grain bread – this snack is packed with good punch including protein and good fat from the almond butter and fiber from the whole grain bread.
All of the above are found at local grocery stores and even stores along the highway. Each choice is filled with the nutrients you need to stay awake, alter and full.
If you're looking to advance your trucking career, Platinum Drivers will help match you with a great trucking driving company.