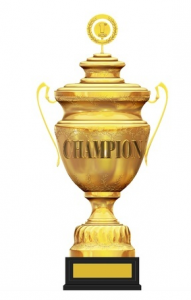 If you've ever watched the TV show Ice Road Truckers on The History Channel you'll know that the truckers have a friendly competition to see who hauls the most loads during a season. In trucking, like most jobs, bragging rights matter.
Many states and regions have truck driving competitions that give truckers an opportunity to come together in one place at the same time and show off their skills. Take, for instance, the State of Maine. On May 21, 2016, truckers will convene in Bangor, Maine, for the annual Maine Professional Truck Driving Championships.
First held in 1949, the Maine competition continues to this day, testing truck drivers' knowledge of the industry via a written test, as well as a pre-trip inspection challenge and the actual driving test challenge where drivers must successfully maneuver around several obstacles in their way.
The written test, in particular, is where drivers can truly excel if they're up-to-date on safety and security issues, industry rules and regulations, and other topics such as first aid procedures. The pre-trip inspection is a chance to find any mechanical defects or safety hazards that the event organizers "plant" on a piece of equipment to see how good of an eye the truckers have. Perhaps the most fun to watch, though, is when the drivers encounter an obstacle course and have to drive around objects in their way. Friends and family often cheer them on during this part of the competition.
Those who win best in class then go on to represent Maine at the National Truck Driving Championships. This year's big national event will be held in Indianapolis, August 10-13. See this site for details: http://www.trucking.org/Driving_Championships.aspx
Finally, as a way to encourage youngsters to pursue trucking as a career, the Maine competition also holds a Future Drivers Competition for high school students who are working toward obtaining their commercial licenses at vocational schools statewide.