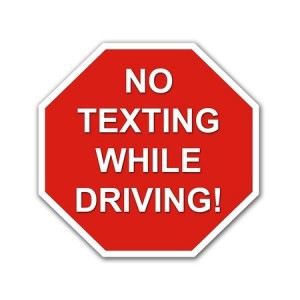 Few things are more dangerous than a distracted, inattentive driver on the road. Regardless of whether you drive an 18-wheeler or a small, 2-door vehicle, distracted driving puts you and others at serious risk.
In an attempt to curb distracted driving amongst truck drivers, both the FMCSA (Federal Motor Carrier Safety Administration) and the PHMSA (Pipeline and Hazardous Materials Safety Administration) have set forth specific rules for interstate drivers to follow. Let's take a look at few of those rules.
Texting is Prohibited
Sadly, too many people needlessly pass each year due to texting while driving. As such, it's no surprise that CMV drivers are prohibited from manually entering any letter or number in an electronic device, and are not allowed to read a text message.
Cell Phone Usage
While not completely outlawed, there are certain guidelines CMV drivers must follow in regards to their mobile device. More specifically, CMV drivers can only operate a hands-free device that is located nearby. Having any sort of device in your hand or even reaching for a device or pressing more than one button to dial is prohibited.
Consequences
Should a CMV driver get caught disobeying these rules, they can face civil penalties up to $2,750 and could eventually lose their license. Truck driving companies could also face stiff fines if one of their drivers is caught violating the rules.
In short, it's simply not worth it. Keep yourself and others on the road safe by waiting to the next rest stop to use your mobile devices.