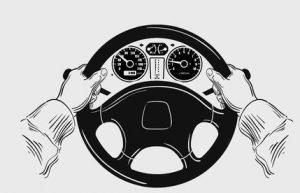 Truck drivers are responsible for moving a considerable amount of goods throughout the United States every year. Before they head out on the road, they are taught by instructors on how to nuances of the job. To become an instructor, however, there are a few requirements that are needed.
First and foremost, you need to have at least a high school diploma or GED. Then after that, you will have to pass the test for CDL Class A license. This is a two-part test, the first part being a written test quizzing you on general knowledge such as emergency procedures and trip inspections. The other part is a demonstration of on-road skills such as night driving, simulation of driving dangerous conditions and ability to maneuver the vehicle. Once you pass this test, you will be able to drive trucks that weigh over 26,000 pounds.
Then you have to take and pass another two more tests. They are the Federal Motor Carrier Safety Regulations test and the Department of Transportation's physical examination. Once those are done, then you can apply for a job with a trucking company.
Once there, you will need at least three years of experience before you can apply for an instructor job. Keep in mind that many companies may require more experience, so make sure you are qualified before you go looking for an instructor job.
On top of all this, do your best to maintain a clean driving record. Any more than three moving violations or a DUI could spell the end of your aspirations of being a truck driver instructor. So when you drive, keep your goal in mind and follow the rules of the road.
Platinum Drivers is a driver staffing and placement service providing drivers in areas across the United States. If you would like more information on our services, feel free to contact us today!