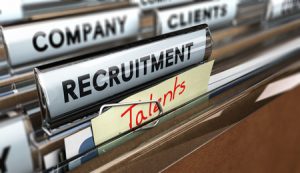 How do you find the right truck driver placement agency? There are several things to consider…
Employee Status
First, there's employee status. It's better to be an employee than an independent contractor. When you're an employee, the employer takes care of your salary, benefits, workers' compensation and more.
Pay and Benefits
Next, how about benefits? Look for companies that offer medical, dental and vision insurance. Better yet, does the company offer paid time off? What about a 401K program so you can save money toward retirement?
Also, is the pay competitive? Trucking is a professional job that requires skill and training– and drivers should be paid accordingly.
Flexibility and Miscellaneous Considerations
Assignment flexibility is a good thing. Look for companies that offer local, regional and over the road (OTR) driving options. Furthermore, are they flexible, allowing drivers to change assignments when circumstances change?
What are some other things to look for? Ask if they offer temporary, temp-to-hire, part-time and full-time positions. You tell the company what kind of position you want and they should be able to find the job you'd like.
Is there a fee of any kind to go through the company to get a job?
Once you get a job, when do you get paid? Weekly? Is direct deposit available?
When filling out an application, it's a good idea to know what the company requires. For instance, they might want to see previous dates of employment for the last 10 years, as well as your driver's license, DOT physical info, and other forms of identification.
Word of Mouth
Meanwhile, when looking for "the right" truck driver placement agency, ask around and see what fellow drivers have to say about the company or companies you're interested in– you can learn a lot from people who've already dealt with companies! This could be in the form of casual conversations at parties or family events, or, perhaps, online via message boards, forums and review sites. These days it seems like there's an opinion on everything available on the Internet– even for truck driver placement agencies.
Of course, Platinum Drivers would love for you to apply with us… we're a driver staffing/placement employment agency providing FMCSA-qualified commercial truck drivers in Arizona, Georgia, Louisiana, Oklahoma and Texas. Our staff are experts when it comes to recruiting, qualifying, staffing and placing commercial truck drivers! For more info, call 844-800-1421.