For some people, their career path is chosen for them. Whether they are in line to take over the family business or come from a farming family, they know early on in life where they will make their living.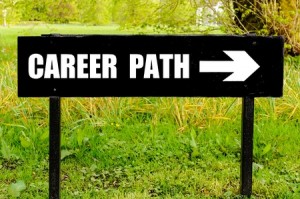 However, most people are unsure of how they will make their living, even as they enter early adulthood. Let's be honest- quality paying, blue collar jobs are few and far between these days. The days of getting a solid job at the factory in town are over.
At the end of the day, most of us want the same things out of our career; we want to make enough money to have financial stability; we want to be mentally stimulated by our job; and we want to experience cool new adventures.
Let's take a look at how a professional truck driving career can provide you with the career you seek.
Truck drivers are always in demand, so you can be rest assured knowing there will always be a market for your services, and when there is a market for your services, you'll be well on your way to financial stability.
Driving a truck is far more mentally stimulating than you might think. From calculating routes, being a defensive driver, maintaining the mechanics of truck, and trying to park in a tight space, your brain will get a heavy dose of daily exercise.
Perhaps more so than any other industry, a career truck driver will have the opportunity to experience and see things each and every day. After all, you're getting paid to do something that many people can only dream of doing – driving to different places to see all that our majestic country has to offer. You'll get the chance to eat at awesome restaurants, meet new people and see what life is like in different parts of the United States.
Driving a truck is a wonderful vehicle (pun intended) to a successful career. If you're interested in finding a truck driving job, be sure to inquire with Platinum Drivers to learn about their truck driver placement agency.