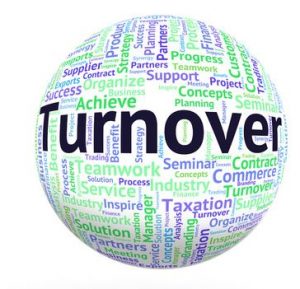 Industries measure their turnover rates each year. For the trucking industry as a whole, the turnover rates are typically very high.
There's some interesting news for 2016. According to The American Trucking Associations (ATA), turnover at large truckload fleets fell by 13% in the first quarter of this year, getting down to 89%. This was lower than 2015 figures, which averaged 93%. As for the second quarter, the turnover rate dropped six points to 83%. The ATA reports that it's the lowest level in five years, going back to 2011. These figures apply to truckload fleets with more than $30 million in annual revenue.
In 2016, smaller truckload fleets (with less than $30 million in annual revenue) saw the second quarter turnover rate drop 9 points to 79%.
You might think a turnover rate that's getting lower and lower is a good thing, but in this case, higher turnover rates mean good drivers are in very high demand. Higher rates indicate a stronger economy and a stronger trucking industry. It also means more jobs.
What does it mean when turnover rates are near or beyond 100%? It means drivers are changing the companies they work for because freight volumes have increased and companies need to hire more drivers. Trucking companies, therefore, want to lure drivers with the best safety records. The industry likes having a high turnover rate.
While the turnover rates fluctuate from quarter to quarter, one thing's for sure: the trucking industry still has a problem on its hands– not enough drivers. Demand for drivers continues to increase but there just aren't enough qualified, interested people willing to train and fill the jobs. Researchers estimate that the driver shortage could rise to some 175,000 unfilled positions by 2024.
Platinum Drivers is a CDL driver staffing and placement service providing drivers in all areas of Florida, Georgia, Louisiana, Oklahoma and Texas. Our staff's expertise is in the area of recruiting, qualifying, staffing and placing commercial truck drivers. Please email info@platinumdrivers.com to learn more about available jobs in the trucking industry.